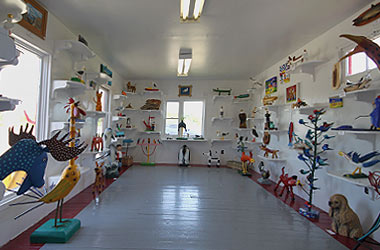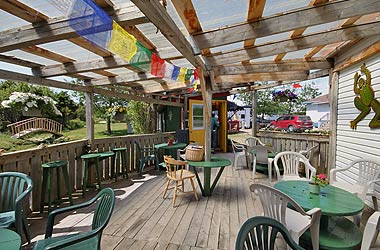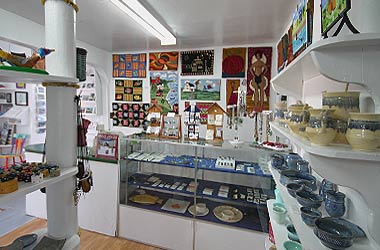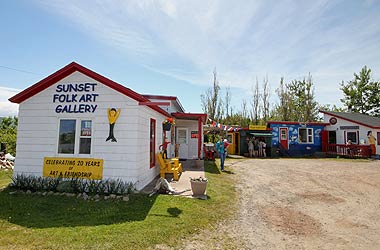 Sunset Art Gallery has been in operation for 26 years focusing on the folkart of William Roach who specializes in woodcarving and paintings created on site in the studio across from the gallery. The gallery expanded to include and showcase 15 Cape Breton artists. Over the years Sunset Art Gallery has become well known for its unique  works and many "One of a Kind" pieces. In addition the gallery also carries a gift line in its gift shop which is all local crafts of Cape Breton.
While visiting the gallery, you can enjoy the many unique delicious treats and soak in the cozy atmosphere of the Frog Pond Café. Specializing in pastries and coffees. The only fresh bakery of its kind in the area. The gallery has been visited by many delegates, celebrities and has been a popular destination for tourists traveling Cape Breton for years.

NEW !
Book featuring works by acclaimed folk artist William D. Roach.
Learn more and order your copy…
Hours of Operation:
Sunset Art Gallery
May 15th to October 20th – 9am to 5:30pm – 7 days a week
Frog Pond Café
May 28 to October, 7 days a week – 9am to 5:30 PM.